MP4 to Android Converter, Tutorial of Aleesoft Android Converter
Aleesoft Android Converter is a mp4 to android converter, This mp4 to android converter can help you convert mp4 video to android phone including Nexus One, G1, MILESTONE, X10 / X10i, HTC Dream, HTC Fuze, HTC Magic, HTC Touch, CLIQ, etc. then let you enjoy video and music on your Android mobile phone.
X10 / X10i
The Sony Ericsson Xperia X10 is a high-end smartphone designed by Sony Ericsson in the Xperia series. It is the first Sony Ericsson smartphone to run the Android operating system. An Xperia X10 functions as a camera phone, including text messaging, a portable media player, and an Internet client with e-mail, web browsing and Wi-Fi connectivity. The user interface is built around the device's touchscreen, including a virtual keyboard rather than a physical one (Sony Ericsson Xperia X10 Mini Pro goes with a physical keyboard). Third-party applications are available from Android Market, which launched in 2009 and now (20 November 2010) has over 160,000 "apps". These apps have diverse functionalities, including games, reference, GPS navigation, social networking and advertising for television shows, films, and celebrities.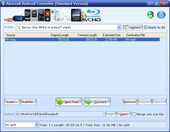 Convert video and audio to Android phone, G1, X10, HTC, More...
How to convert mp4 to Android mobile phone
Before converting mp4 video to Android smartphone, please download and install Aleesoft Android Converter.
Step 1: Choose output format. Click "Profile" drop-down list to choose an output media format.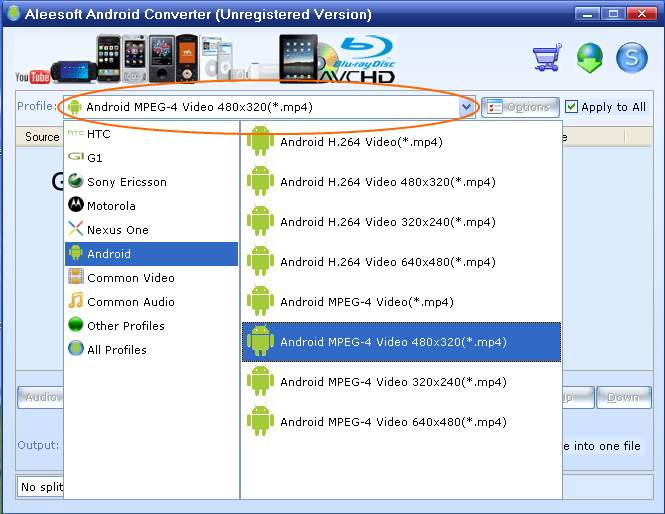 Step 2: Add video. Click "New Task" button

to add video to this mp4 to Android video converter, also you can drag and drop mp4 video file from windows explorer into this mp4 to Android Converter.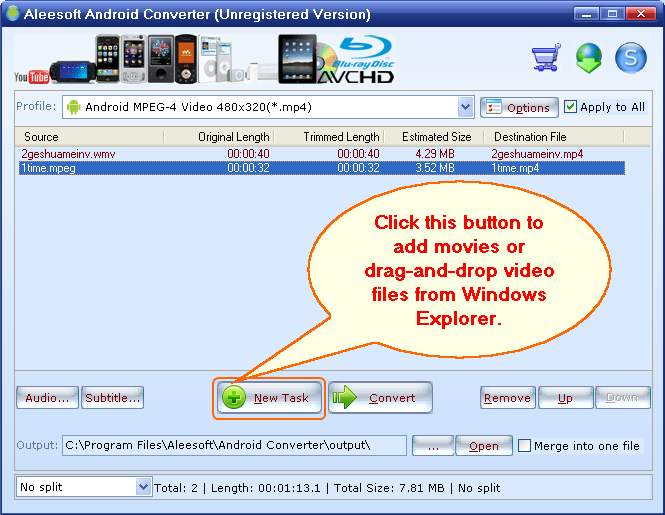 Step 3: Convert. Click "Convert" button

to start converting mp4 video to Android mobile phone.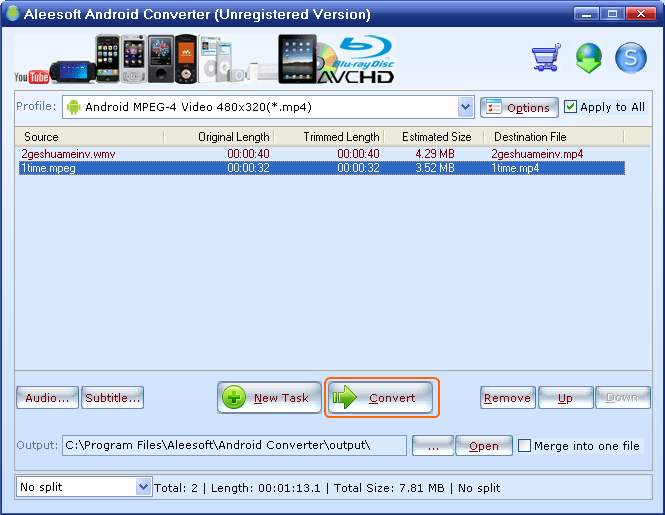 After mp4 to android conversion completed, you can transfer the converted video file to your Android smartphone and enjoy.
Now download Aleesoft Android Converter and start to enjoy the movie on your Android phone.